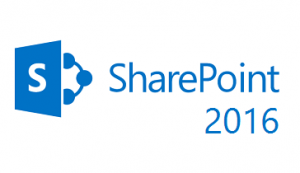 Today, PLEXHOSTED LLC, a Microsoft Cloud Solutions Provider and managed services hosting company, is announcing the availability of Microsoft's hosted SharePoint Server 2016 for multi-tenant site collection and dedicated farm versions. The multi-tenant site collection version provides the lowest price entry point for SharePoint 2016 customers, while the dedicated version provides full white-label customer branding and control of the SharePoint farm through unfettered access to Central Administration. PLEXHOSTED has deployed SharePoint Server 2016 to work how you work – providing scale and performance capabilities to grow with and meet your unique business requirements.
In making the announcement, PLEXHOSTED Chief Technology Officer Michael Starostin said, "We are seeing tremendous interest in cloud technologies such as SharePoint Server 2016. By delivering that technology we are able to build stronger relationships with our customers and provide them with the best cloud solutions to propel their business."
SharePoint Server 2016 carries forward the solid architecture provided in SharePoint Server 2013, but also includes new capabilities designed to support the most demanding workloads.
Cloud Inspired Infrastructure
Ever-changing business conditions require you to be agile, and that means investing in solutions that provide reliability and choice. SharePoint Server 2016 provides the flexibility to tailor deployments based on your unique business needs.
SharePoint Server 2016 allows you to maximize the value of your existing infrastructure while enabling you to take advantage of the latest hardware innovations and computing technologies – making it capable of handling enormous amounts of data faster, more efficiently, and at a lower cost.
Experiences
Making decisions faster and keeping in contact are critical capabilities for increasing effectiveness in any organization. Users' ability to access information while on the go is now a workplace necessity.
SharePoint Server 2016 provides improved mobile access to content, people, and applications along with touch-based experiences across devices and screen sizes. It makes file storage and document collaboration more people-centric. And it enables improved user experiences and capabilities derived from innovations in Office 365, available as part of multi-tenant or dedicated farm deployment.
Compliance
Data loss is non-negotiable, and overexposure to information can have legal and compliance implications. SharePoint Server 2016 provides a broad array of Data Loss Prevention (DLP) features and capabilities designed to make certain that sensitive information remains that way, and ensures the right people have access to the right information at the right time.
Talk to us about a SharePoint Server 2016 deployment today. At PLEXHOSTED we have done thousands of SharePoint migrations. Our support engineers are available 'round-the-clock, 24/7/365 to assist you with technical as-well-as application deployment issues. If you have questions, they will more than likely have answers. A highly knowledgeable and reliable hosting partner is critical to optimizing yours, and your customers, SharePoint experience. It saves time, money, and as much as 60% in capital expense over hosting yourself.
Find out more about SharePoint Server 2016 from PLEXHOSTED by visiting us at the following Link: http://www.plexhosted.com